Yellow Color wooded tool case,hard case tool box,small tool case
time:Saturday on Dec 27, 2014 editor:admin
Specifications
Guitar flight case:
1.Beefy, Stackable Ball Corners
2.Universal Guitar Cases
3.ATA300 Style
4.10 years warranty
2014 Smile Tech Colorful ATA 300 Heavy Duty Utility Trunk Road Case With 4 inch Universal Wheels And Stronger Handle,Big Latches
Smile Tech ATA 300 Style Heavy Duty Utility Trunk Road Case is a Cable Storage Case, it is used for transportation, event show,exhibition,etc.
Made of 9mm/ 12mm fireproof plywood with 3.5/4.0 inch blue wheels and stockable system wheel cups,its dimension is 1200x600x600mm and inside it has 2pcs dividers.
We use high quality corner ball and aluminum profile,and guarantee life-warranty for our hardwares,so,if you
need or interest with this flight case product, welcome to inquire us, we will qoute you a very favorable price.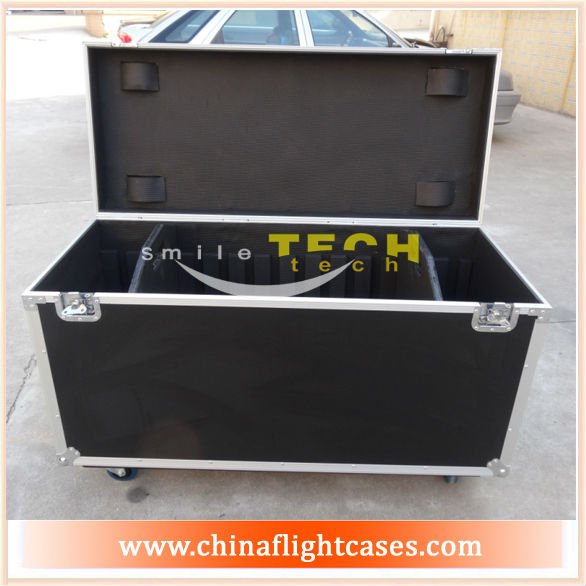 For this flight case, we could call it tool case too. The finishing is the nearly the same as usual tool case. The inner parts is different to usual tool case or flight case. There are wave foam and tool panel in the lid, and the dividers in the bottom. All of them are removable. So, you could design it all by yourself if you do not need them or want to change some parts.