Smile Tech 4'X4'Non-Slip Folding Stage in promotion
time:Wednesday on Dec 03, 2014 editor:admin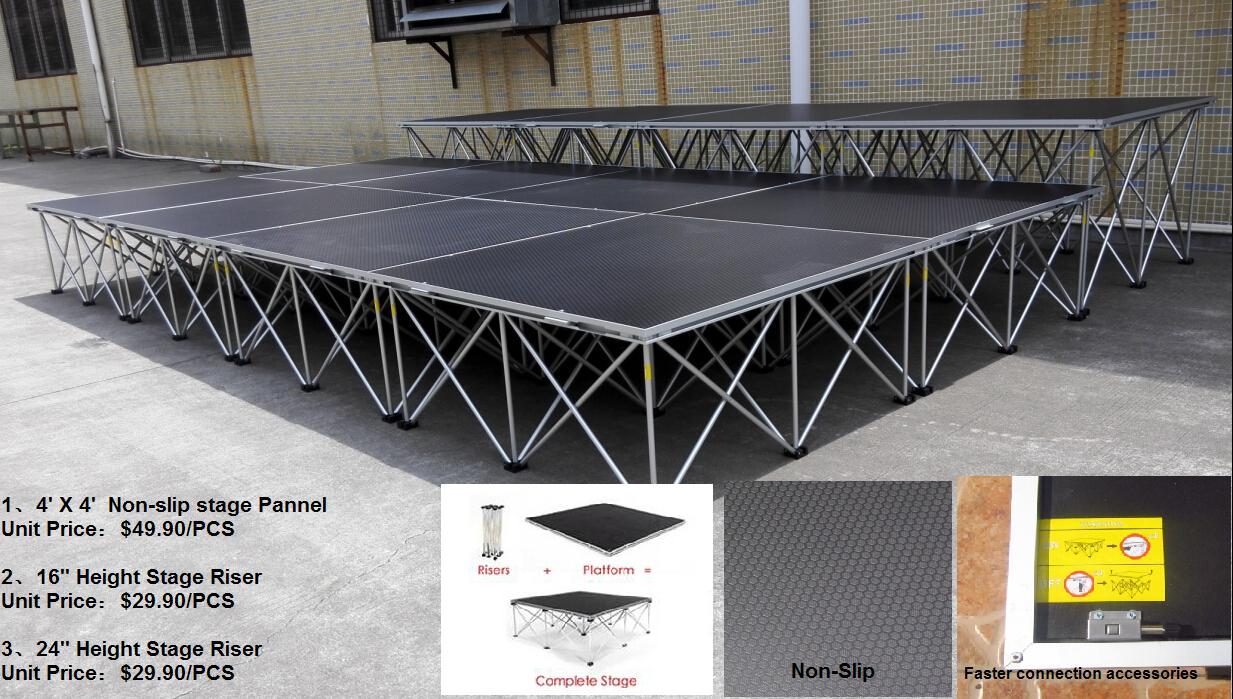 Smile Tech is a pro stage equipment manufacturer in south of China,which main stage rang incluing portable stage,
folding stage
,decent stage,aluminum stage,etc,currently we are doing promotion,price is quite cheap.
All our stage product have TUV certification and ISO,which main material is 30mm or 18mm solid plywood and aluminum frame with a faster assembling. The standard size we have as below :
Stage Pannel:
1x0.5m ,1x1m,2x1m, 4'x4', 4'x8'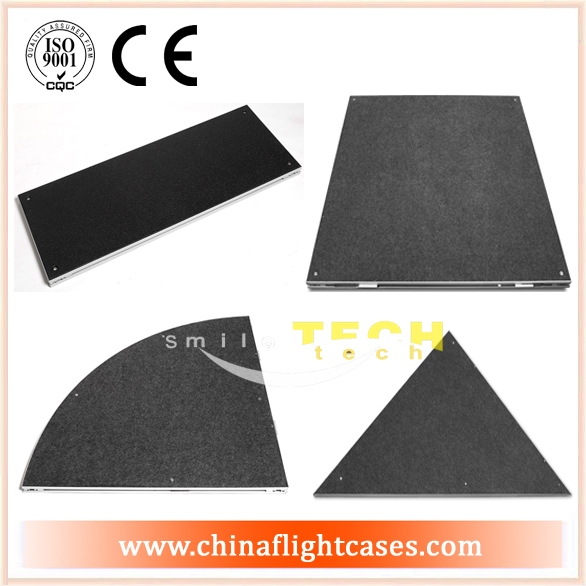 Surface material:
Non-slip, carpet finish, and acrylic glass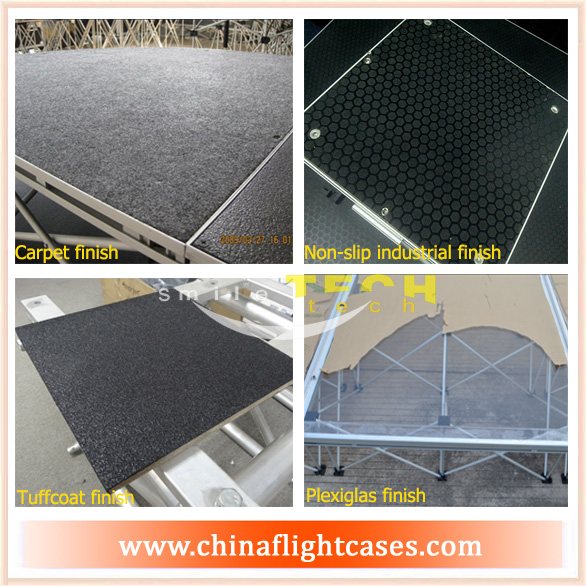 Promotion News !!!
Stage Pannel Size: 4'x4'
Material: Non-Slip
Price:$ 49.9/pcs

16'' Height Aluminum Riser
Unit Price: $29.9/pcs

24'' Height Aluminum Riser
Unit Price:$ 29.9/Riser
Note: Promotion Valid Date extend to Feb, 14th,2015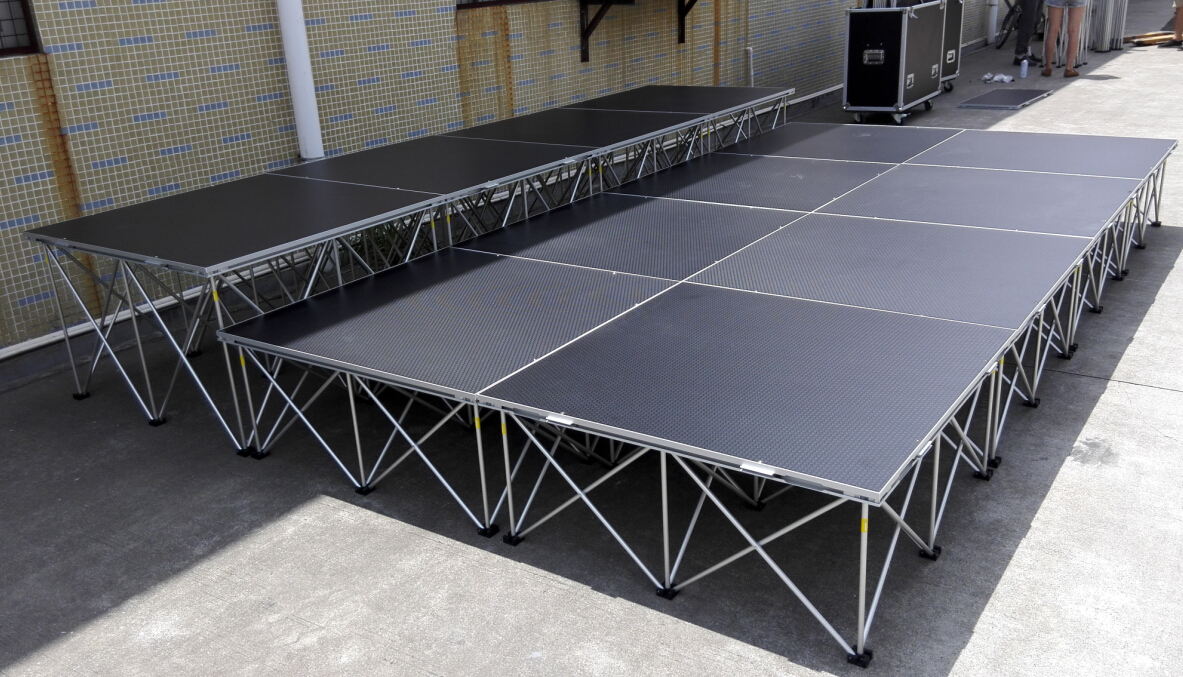 Jerry Chen
Smile Tech Co.,Ltd
2014.Dec. 3th. 2014