ST new Mixer Flight Case for Behringer X32
time:Tuesday on Dec 02, 2014 editor:admin
Specifications
*Durable Behringer X32 case
*Double Anchor Industrial Rivets
*Industrial Grade Handle
*Lightweight dj cases
*Factory price
Mixer Flight Case for Behringer X32
NEW ! NEW !! NEW !!!!
HOT ! HOT !! HOT!!! HOT SALE-ING~ NOW!!!
Our Feature:
♥ Beefy, Stackable Ball Corners
♥ Double Anchor Industrial Rivets
♥ Recessed, Industrial Grade Latche
♥ Recessed, Industrial Grade Handle
♥ Industrial Grade Rubber Feet
♥ Premium 3/8 inch Vinyl Laminated Plywood
♥ Tongue and Groove Locking Fit
♥ Velvet Interior
♥ ATA 300 Rating
Our Specifications:
♥ Smile Technology brand excellent quality ♥ Factory Price ♥ Fast delivery time ♥ OEM Service ♥ 5 Warranties ♥ Fast delivery ♥ Fireproof plywood ♥Widely choice of design and measure
Any size or style flight case you wanted all can be customed for you~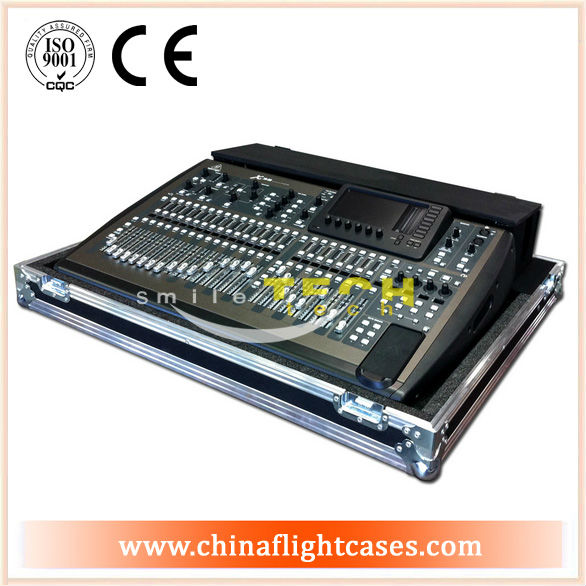 Company Information:
We are professional in manufacturing and marketing flight cases, stage systems, pipes and drapes, and truss facilities. Established in 2001, Shenzhen Smile Technology Co., Ltd. is a leading manufacturer of flight cases, custom road cases, rack cases, portable stages, lighting trusses, adjustable uprights, trade show equipment, audio visual backdrops and material handling dollies in the industry.
28FLOOR, A Block, World Trade Plaza,No.8 Fuhong Road, Futian District,Shenzhen, China