Custom flight case/ ATA flight case/ Moving head flight cases manufacturer from China
time:Friday on Nov 28, 2014 editor:admin
Specifications
Moving head case:
1.Flight case & PAR case& transport case
2.Heavy duty and Fire-proof
3.inspection gurantee
4.Custom desi
Custom flight case/ ATA flight case/ Moving head flight cases manufacturer from China
Product Information:
Product: Moving head case
Material: Aluminum hardware ,9mm fireproof polywood , 5mm flat Foam lining
Size: 113*55.5*72.5mm
Color and Logo:Customized
Weight : 58.2kg
These versatile Light Duty Utility Cases are exactly what you need for storage of Moving head case /LED and/or regular Par Cans. They are perfect for effects lighting and other fragile lighting. Protect those lenses, mirrors and housings from ugly scratches. Please use protective bags or foam when transporting two or more units in one case to prevent damage.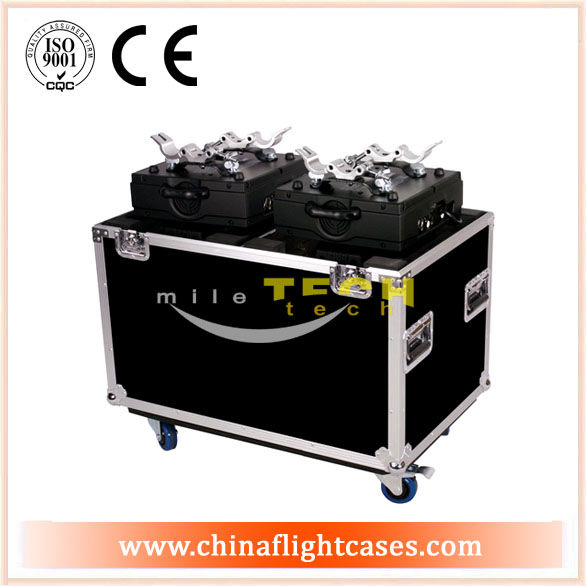 Company Information:
We are a leading flight case manufacturer in water-proofing and fire-proofing ,shock-proofing flight cases, we are providing hundres rack cases from 1996, such as Efect racks, Audio amplifier racks, Alant mixer racks, Guitar cases, Micphone cases, turntable caese, CD player coffin, DJ workstations, Utility cases, Speaker cases, Laptop coffins, Lighting cases and Plasma Cases etc.so far we have made more than 3000cases fro our clients from all over the world .