Flight case rack case mixer case for DJ
time:Monday on Nov 10, 2014 editor:admin
Specifications
1,ST brand excellent quality
2, Factory Price
3.ATA 300
4.Promptly delivery time
5.Warranty:3 years
Product Information
Material: Fireproof plywood.Hardware accessories.Alumunium angle and groove
Size: Customized
Color and Logo:Customized
Our new RKDJCD10WL Laptop Trayz case integrates a ventilated tilting laptop tray directly into the case. With the ability to rotate 360° and featuring up to 4" of height adjustability, our laptop tray is the most advanced in the industry and gives you complete control over your gear. And, as an added bonus, all our trayz fold down neatly inside of the case for storage; making transportation a breeze! It also features our unique rubberized, metal surface to provide your laptop with extra grip. And, it is not any bigger or heavier than our regular RKDJCD10W. Light, Compact and Integrated. Now That's Cool!
Company Information:
We are professional in manufacturing and marketing flight cases, stage systems, pipes and drapes, and truss facilities. Established in 2001, Shenzhen Smile Technology Co., Ltd. is a leading manufacturer of flight cases, custom road cases, rack cases, portable stages, lighting trusses, adjustable uprights, trade show equipment, audio visual backdrops and material handling dollies in the industry.
28FLOOR, A Block, World Trade Plaza,No.8 Fuhong Road, Futian District,Shenzhen, China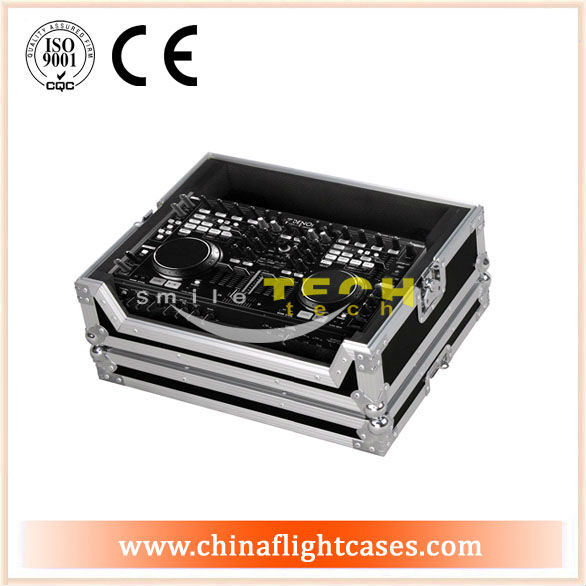 Features

Beefy, Stackable Ball Corners* Double Anchor Industrial Rivets
Recessed, Industrial Grade Latches
Recessed, Industrial Grade Handle
Industrial Grade Rubber Feet
Premium 3/8 inch Vinyl Laminated Plywood
Tongue and Groove Locking Fit
Velvet Interior
ATA 300 Rating