custom microphone flight case with foam for sale_RKM18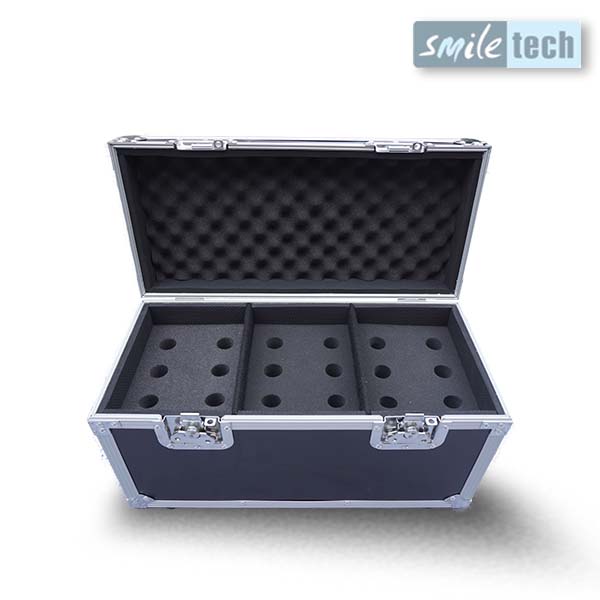 Click to see larger image
Click left or right to switch pictures
Ex-works Price(for reference): US $ 99.99- 139.99 / Piece
Min.Order Quantity: 10 pcs
Delivery detail: 5-7 days
Brand Name: RK
Model Number: RKM18
Material: Laminated finish fire-proof plywood
Usage: Concert/Party/Events
Accessories: Handles/latches/corner balls
Dimensions: 60*31*36cm(W*D*H)
Feature: Heavy duty / Dual
Color: Black(customized)
Fireproof & water proof: YES
High-end Customize: Support
Classify: flight case,custom case,microphone flight case
Have you lost your microphone because you are free to place it? Did you can't tell which microphone is the one you want because of too much microphone there ? Did you feel sad because of the microphone was damaged from the floor?

We are sorry if the above situation happened in your past years . From now on , you will never worried about that again , you have our words .

RK 18 in one microphone flight case are designed to help professional performance of the background staff . Every artist, singer, actor, performer may use different styles of microphones, so backstage personnel need to manage and save all the microphones. Our unique microphone chassis design will perfectly assist people in protecting and managing these microphones.

This flight case with foam separate the interval design, With the top soft cotton, the inside cut foam is based on the size of the microphone, the complete protection of the entire microphone, so you keep them better .