Pioneer CDJ Flight Cases_RKCDJ2000DJM900W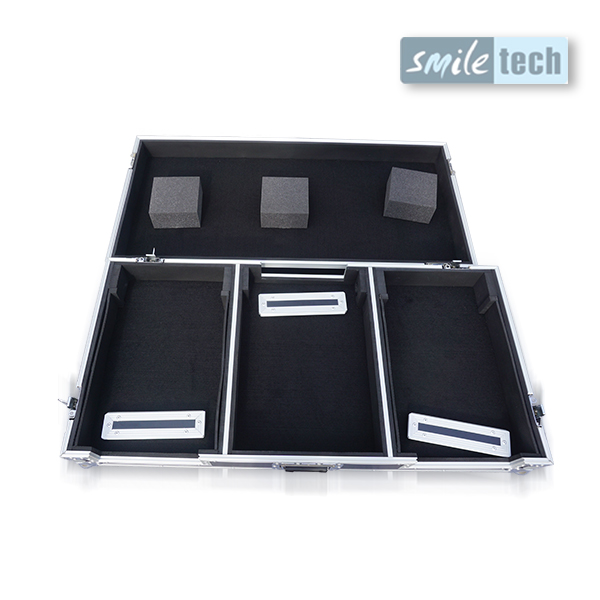 Click to see larger image
Click left or right to switch pictures
Ex-works Price(for reference): US $118.88 - 188.66/ Piece
Min.Order Quantity: 10 pcs
Delivery detail: 5-7 days for small order, 25 - 35 days for bulk order
Brand Name: RK
Model Number: RKCDJ2000DJM900W
Material: Laminated finish fire-proof plywood
Usage: DJ table for Party/Events
Accessories: Handles/latches/corner balls
Dimensions: 124*58*26cm(W*D*H)
Feature: Heavy duty / Dual
Color: Black(customized)
Fireproof & water proof: YES
High-end Customize: Support
Classify: flight case,custom flight case,CDJ flight case
CDJ Flight case is customized for Pioneer CDJ2000+DJM900+CDJ2000. It constructed by high end plywood and high quality hardware. It's waterproof and fireproof. Better protect your equipment.

It's very convenient to install and is portable. Make your show easy and impressive.

Any of your idea will come true for the flight cases. All the flight cases can be customized according to your need. Any shape, any color is available!