Two Layers New Custom Case With Pull Out Handle and Casters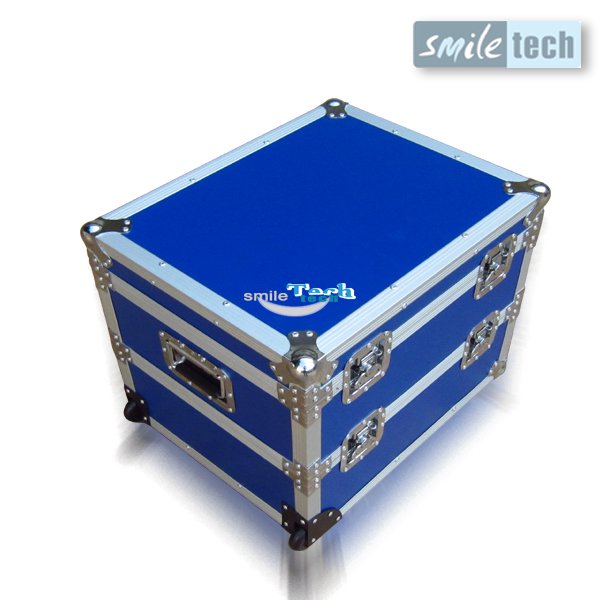 Click to see larger image
Click left or right to switch pictures
Features:


* Model No.: RK2LAYERHEWMIII
* Blued painted outside looking
* Pull out handle
* Rugged interior casters
* Two layers
* Lockable latches and metal lifting handles and ball conners
* Egg-crate foam inside

Here is another new designed custom case coming from our factory. Seem from the outside, this case is like a luggage carrier. It's special on it's double layers and blue color. Let's see what features it have in the following description.

This new custom designed case has two layers inside, each of which can be disassembled from the body. Latches are lockable on each layer and rugged lifting handles on both sides. This case are used for hosting equipment like mixers, or other digital products like laptops, or some special tools. There are egg-crate foam set inside for protection of your hosting equipment. With pull out handle on one side and two caters on the other side of the case, you can take some heavy duty goods in the case and pull them easily in travel. It's convenient. For more specifics about the size, weight, package or quoted price about this case, please contact with our sales team on the number of our website.

Since we are flight case manufacturer in China, our custom designed case are made base on the requirement of our customers. We offer life-long quality guarantee to all the cases we soled. Our shipment delivery is fast and our package is security. We sincere hope we can built up a long--term business relationship with you.