Moving head 2 in 1 ATA Flight Case With Storage Compartment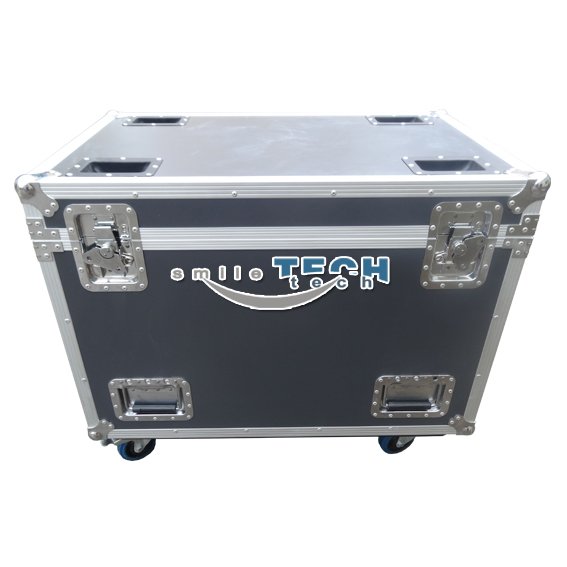 Click to see larger image
Click left or right to switch pictures
Model: RK2F230SCDC

Packing Dimension(W*D*H) : 95.0 X 63.0 X 79.0 cm

Gross Weight:60 KG

Packing: Cartons/ Bubble Bags/ Protective Film

Color: Grey & Black & Customizd

Material: Premium 3/8 Inch Vinyl Laminated Plywood.

Warrantly: Accessories Life-time












Flight Zone Dual Light Case for Small 230 Moving Heads
The Moving Head 2 in 1 ATA lighting Flight Case is constructed of 3/8'' pywood with a heavy
duty black vinyl laminate surrounded in aluminum extrusion and permanently machine split riveted
together.
It's then finished with four high quality recessed latches and handles. All hardware accessories
are industriral level. The interior is foam lined, custom partitioned and designed to fit two lights.
Also we have an storage compartment in the middle position for clamps, cables and small items.
The Case comes with 3.5'' heavy duty swivel casters, two have brakes.
All size and color can be customized according to your request,
please kindly inquiry us with your requirement.