NEWS
Dual JBL EON 515 speaker protective casas with caster board
time:Tuesday on Jun 09, 2015 editor:admin
This case is perfect for Storing JBL EON 515 speakers.
Two JBL EON 515 will fit perfectly in this case.
This case has a hinged lid and 4" casters.
It is constructed of 3/8" plywood with black laminate
covering.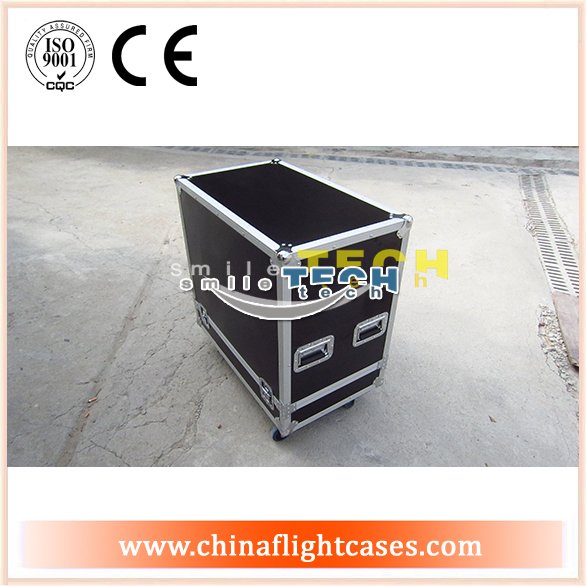 This professional speaker case has a hard shell with internal impact resistant
padding to provide
the best protection for your investment.
No matter where you take your speakers you can have peace of mind nothing
will get damaged
during transit or in storage.



This particular case rests on four high quality 4" casters designed for easy
traveling.
Make your trip relaxed and happy.



The JBL EON 515 is the perfect case for AV production companies,
touring bands,
entertainment groups, mobile DJ's or any one who owns
a JBL EON 515 .
So protect your investment with Smile Tech Cases.


Features
2x Strong butterfly catch on the front with loops for padlock holds
the lid in place (padlock not supplied)
4x Castors bolted to case via Birchply wheelboard
(2 have full lockout brakes)
Fully foam lined with black plastazote foam
Manufactured from 9mm laminates
Ball corners
Industrial Rivets
Various colours/finishes (cost option)