ST - MOVING HEAD LIGHT CASE
time:Wednesday on Mar 11, 2015 editor:admin
Specifications
Moving head case:
1.Flight case & PAR case& transport case
2.Heavy duty and Fire-proof
3.inspection gurantee
4.Custom desi
SMALL VERSION - MOVING HEAD CASE FOR 2 X TYPE 250 SMALL HEADS IN HANGING POSITION
---
Product Information:
Product: Moving head case
Material: Aluminum hardware ,9mm fireproof polywood , 5mm flat Foam lining
Size: 113*55.5*72.5mm
Color and Logo:Customized
Weight : 58.2kg
These versatile Light Duty Utility Cases are exactly what you need for storage of Moving head case /LED and/or regular Par Cans. They are perfect for effects lighting and other fragile lighting. Protect those lenses, mirrors and housings from ugly scratches. Please use protective bags or foam when transporting two or more units in one case to prevent damage.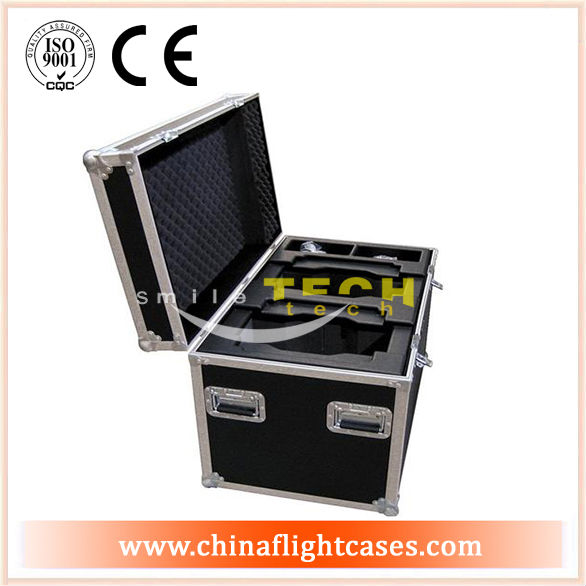 This flight case is designed for us to transport and protect big equipment. For usual case or box, it is not easy to take them if we put heavy products or equipments into them. The wheels of this flight case could solve this question better. If you need, we could add brake in the wheels, then it could work better than this one