Color wooded tool case,hard case tool box,small tool case
time:Tuesday on Mar 10, 2015 editor:admin
Specifications
Guitar flight case:
1.Beefy, Stackable Ball Corners
2.Universal Guitar Cases
3.ATA300 Style
4.10 years warranty
Smile Tech Colorful ATA 300 Heavy Duty Utility Trunk Road Case With 4 inch Universal Wheels And Stronger Handle,Big Latches
Smile Tech ATA 300 Style Heavy Duty Utility Trunk Road Case is a Cable Storage Case, it is used for transportation, event show,exhibition,etc.
Made of 9mm/ 12mm fireproof plywood with 3.5/4.0 inch blue wheels and stockable system wheel cups,its dimension is 1200x600x600mm and inside it has 2pcs dividers.
We use high quality corner ball and aluminum profile,and guarantee life-warranty for our hardwares,so,if you
need or interest with this flight case product, welcome to inquire us, we will qoute you a very favorable price.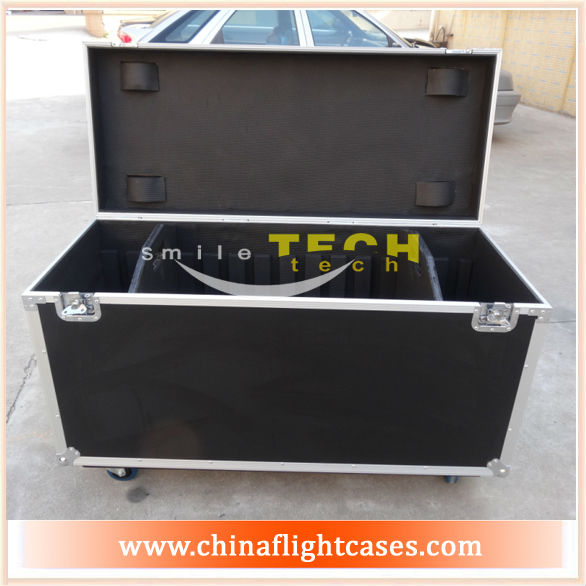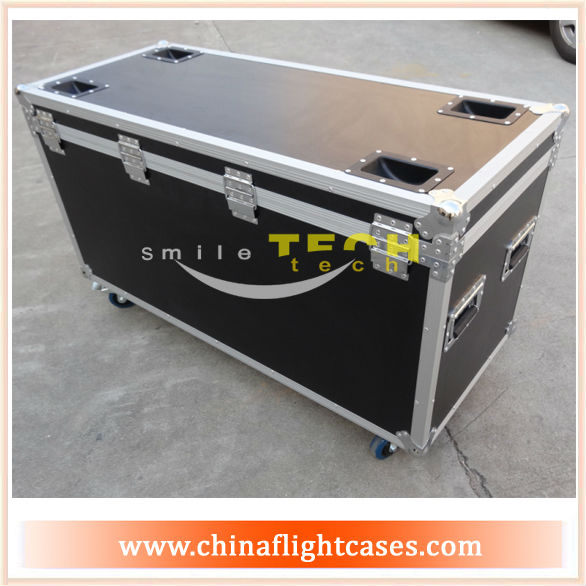 Company Information:
We are professional in manufacturing and marketing flight cases, stage systems, pipes and drapes, and truss facilities. Established in 2001, Shenzhen Smile Technology Co., Ltd. is a leading manufacturer of flight cases, custom road cases, rack cases, portable stages, lighting trusses, adjustable uprights, trade show equipment, audio visual backdrops and material handling dollies in the industry.