Custom-made lED Flight Case
time:Friday on Feb 06, 2015 editor:admin
Now more and more companies choose to use LED advertising for such as the company name, logo, product publicity, to obtain the very good publicity effect, therefore, LED advertising industry has been booming. Therefore,
LED case
with the vigorous development of LED advertising and is becoming more and more popular.
LED flight case, mainly LED display shipping boxes. As the LED advertising industry continued to deepen, how about the packing and shipping precision of LED display, become a big problem in the industry. Eventually people designed LED flight case, solved the problem of the LED display packaging.
Compared to traditional packing on the market, the LED flight case has the following advantages: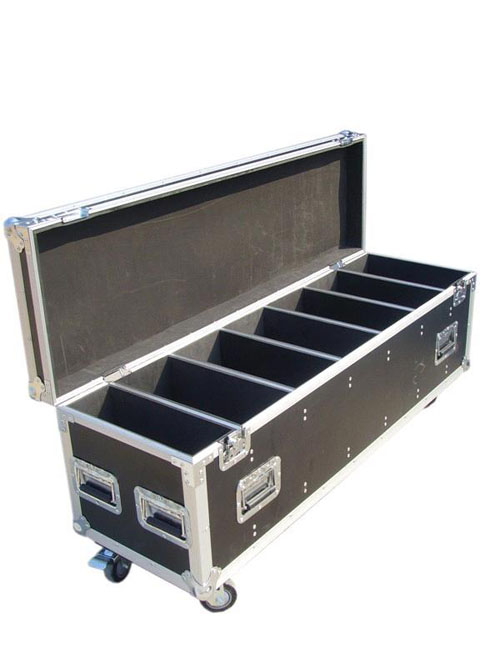 LED flight case
1, production LED
flight case
to save the cost of the mould and the time, can be customized according to customer's requirements specifications;
2, LED aviation carton manufacturing material is qualitative light, non-toxic environmental protection, easy to loading and unloading;
3, LED can carry castor flight case has the characteristics of flexible, sealing strong;
4, LED internal case closely with shockproof buffer material, can effectively protect the loading of the LED display is not affected by the impact;
From LED flight case has incomparable advantage over traditional packing, let LED
rack case
undoubtedly be the first choice of the advertising industry transportation LED display packing box.
Our Products Ranges:

Flight case,Road case, Rack case, AMP Rack Cases, Multimedia Cases, Lighting Cases, Water Resistant Cases, Utility Trunks, Utility Cases, Pro Audio Cases, Musical Instrument Cases,Aluminum Cases, ABS Cases fligt case, ATA Combo Rack,Mixer case, DJ case,Speaker case,Flight case warehouses, DJ Mixer Cases & etc.